What is an FHA 203(k) Loan?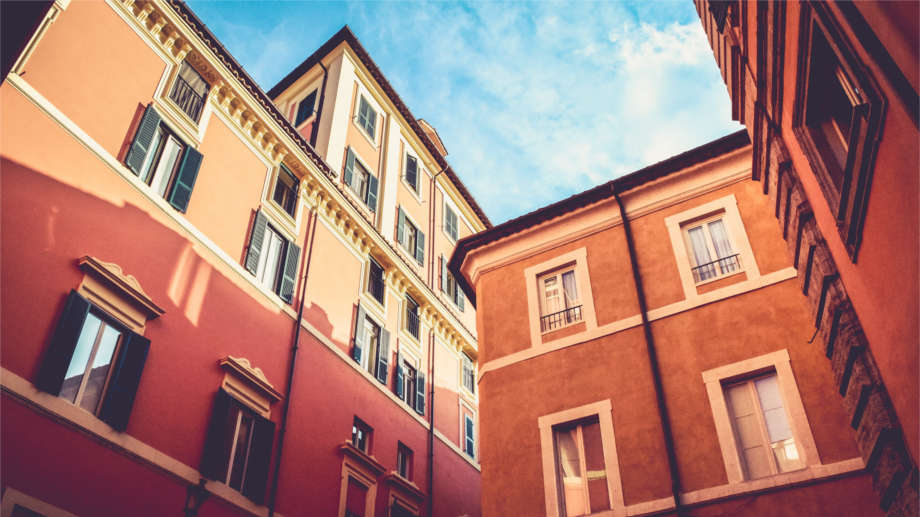 ---
An FHA 203(k) loan allows the borrower to utilize a single loan for two purposes:
Home improvement projects
To purchase a home.
Think of it like this: an FHA 203(k) loan allows you to bundle your borrowing. By renovating a home, you are increasing the property value so you can borrow against the new value of your home later on if needed. These types of loans are backed by the
Federal Housing Administration
(FHA) which benefits both the borrower and the lender because:
Interest rates tend to be lower for the borrower and the lender assumes less risk because of the federal backing that supports FHA 203(k) loans. These loans are also known as Rehabilitation/Rehab loans and were introduced in the 1970's by the U.S. Department of Housing and Urban Development (HUD).
Types of FHA 203(k) Loans
There are
two types
of FHA 203(k) Loans:
The Standard 203(k)
The Streamline 203(k)
The Standard 203(k)
This loan covers involved home improvements that keep you from being able to live in the home until they are complete.
Renovations and upgrades covered by a Standard FHA 203(k) loan include:
Major renovations
Additions
Structural damage repairs
Renovations that take more than three months to complete
The Streamline 203(k)
This loan is for aesthetics—repairs and updates to your home that are not necessities but improve the overall quality and resale value. With Streamline 203(k), the money you borrowed to purchase your home
and
to make repairs is coming from the same loan. This loan consolidation make borrowing easier because you only make one payment to a single lender each month.
A Streamline 203(k) provides the borrower with up to $35,000 for renovations, requires a minimum credit score of 640 and a good credit history. Streamline 203(k)'s also easier to qualify for and simpler to apply for than Standard 203(k) loans.
Renovations and upgrades covered by a Streamline 203(k) loan include:
Roofing upgrades and gutter repairs
Upgrades to HVAC systems
Plumbing and electrical repairs
Small remodeling projects (excluding structural repairs)
Painting
Weatherization
Waterproofing
Upgrades to make the home handicap accessible
Comparing: Standard 203(k), Streamlined 203(k), and FHA Loans
Standard 203(k) Loan
Streamlined 203(k) Loan
FHA Loan
Used for home purchase and improvements
Used for home purchase only
Used for major renovations
Used for minor improvements
No home improvements
Do not live in the home during repairs
Live in home during repairs
—
Minimum of $5,000,
may not exceed Loan Limits in your area
No Minimum,
Maximum of $35,000
Loan limits vary by area.
Learn more
3.5% down-payment, 640 credit score, no bankruptcy or foreclosure in the last 3 years. You may qualify with a lower credit score, but a higher down-payment will be required.
---
203k Loan Requirements
Factors affecting FHA 203(k) eligibility vary depending on which 203(k) loan you decide on.
Streamline 203(k) Requirements Include:
Using an FHA-approved lender
Proof of sufficient income and steady employment history
A minimum down-payment of 3.5%
Minimum 640 credit score
No record of foreclosure and/or bankruptcy for the past 3 years
If you have sufficient experience and can prove that you are capable of completing certain upgrades yourself, you may not have to hire contractors; doing the work yourself is called "self-help." If you decide to go down this route, you will have to acquire all necessary permits before beginning any repairs—otherwise, you will have to hire licensed/bonded professionals.
Standard 203(k) Requirements Include:
Your planned upgrades must cost a minimum of $5,000
Your plans must be signed-off on by an HUD-approved 203(k) consultant
So, who is eligible for FHA 203(k) loans?
You must be an
individual
, a
local government agency
or a
HUD-approved non-profit organization
.
What Upgrades Do Not Qualify Under FHA 203(k) Loans?
Now that you know what you
can
do with Streamline and Standard FHA 203(k) loans, here is what you
cannot
do with them…
Adding luxury structures such as swimming pools, sports courts, fireplaces or barbecue pits
Structures/additions for commercial purposes
Cosmetic landscaping
Also note that there are dwelling requirements that must be met as well. For example, you have to own the home or be in the process of buying a home for it to qualify for an FHA 203(k).
Condominiums approved by the FHA
and 1-4 unit family residences qualify for 203(k)'s as well.
Other spaces that qualify for FHA 203(k)'s include modular homes and a home that has been demolished but still has a sizable portion of foundation remaining.
You Qualify... What To Expect Now?.
After you obtain approval, the process often goes something like this:
Your lender will choose a consultant to assess the property
You will hire the necessary personnel (contractors/construction crews)

Your lender will review your choices

If your lender approves, they will underwrite the loan and begin the process of transferring funds to a rehabilitation escrow account. Finally, construction can begin.
203(k) Loans Are Not For Everyone
While the FHA 203(k) is designed to help you, it is a highly involved process that will take time and requires the loan applicant to have a working understanding of the program.
As with any major financial decision, it's important to do your research before delving into a project as involved as a home rehab. You will have to be on top of your contractors when it comes to correctly filling in paperwork and ensure that your renovation timeline is on schedule.
While still competitive when compared to non-FHA loans, FHA 203(k) loans tend to have higher interest rates compared to standard FHA loans—usually between 0.75-1% higher.
And Remember...
FHA 203(k)'s are ideal for fixer uppers because they provide you with the capital to upgrade and renovate your home. Since the FHA insures your loan, you are likely to benefit from lower interest rates and down payments as compared to a conventional loan/mortgage.
You may experience a longer closing period than you might have with a conventional loan, while not out of the norm, you can check up on a few things to ensure that your loan documents move along through the appropriate channels such as keeping in touch with your lender and the bank that will be providing funding for your rehab. Also, try working with lender who have experience with FHA 203(k) Loans. They will have a network of contractors who have been vetted by the FHA and are also familiar with the 203(k) process.
Unfortunately, many lenders and realtors are unfamiliar with FHA 203(k) loans, so it's important to find someone to guide you through the process who has a thorough understanding themselves. A good place to start is the HUD's search tool and FHA 203(k) landing page. Check with your local realtors as well.
---