FHA Loans vs VA Loans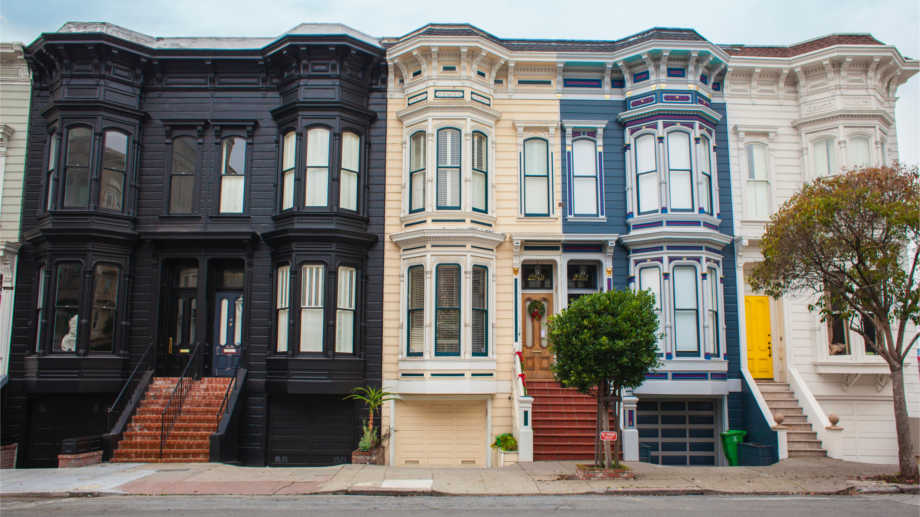 ---
Both FHA Loans and VA Loans are government programs that help millions of Americans become homeowners. But there are several key differences you'll want to be aware of if you are looking to buy a home.
Continue reading to understand the similarities and the differences between these two loan programs and decide which—if any—is right for you.
What's the Difference Between FHA and VA Loans
First of all, both of them are government-backed mortgages. In short, FHA and VA loans are cost-effective alternatives to conventional home loans.
Who could benefit from these loans? First-time homebuyers, those with low credit scores, and those from lower income brackets.
But, what does government backing actually mean?
Essentially, the government doesn't handle the lending itself. Instead, private mortgage lenders and banks provide the funds. The government's role is to provide insurance for these loans. This helps reduce the risks for lenders, allowing them to offer more attractive terms such as looser credit requirements and better interest rates.
What is a VA Loan?
VA loans were established by the Department of Veterans Affairs to assist US veterans in becoming homeowners. VA loans are only available to active-duty military and veterans of the US armed forces. If you are in the reserves or National Guard you may also qualify.
VA Home Loan Requirements
Compared to FHA mortgages, this loan is not available to the general public.
As we mentioned earlier, veterans, active-duty members, and National Guard & Reserve members all belong to this category.
You also have to fulfill the lender's financial and credit criteria to be approved. Lastly, all VA mortgage applications require a statement of service.
Here are the documents required to prove service status:
Veterans
You have to submit DD Form 214. This certificate ensures military discharge.
Active-duty Service Members
you'll need a statement of service signed by either an adjutant, personnel officer or unit commander. This document should include your Social Security Number, full name, and birthdate.
Former or Current Activated National Guard Member
In addition to a copy of Form DD 214, you'll also need to provide a yearly point statement, a DD 214 with 32 USC sections, or a DD 220 if you have completed 90 days or more of service.
Other Criteria
After fulfilling the service criteria, here are other requirements:
Property type
This mortgage also applies to manufactured residences and condos. However, not all lenders finance these types of properties. To meet the VA mortgage occupancy criteria, the property you purchase must become your primary residence within 60 days. The loan will not support investment real estate or vacation homes.
Income
Lenders assess the debt-to-income ratio of borrowers, which represents the amount of your monthly income that goes towards repaying debt. They may also impose restrictions on this ratio.
Loan limit
There is no restriction on how much you can borrow with a VA mortgage. However, the loan amount limits for VA mortgages are based on traditional loan limits, which are currently set at $726,200 for most contiguous states.
Particularly expensive neighborhoods may have higher loan limits. If you require a mortgage that exceeds this limit, you can consider a VA jumbo mortgage, which does not require a down payment.
Assets & Down Payments
VA mortgage does not require a down payment; however, lenders may impose different criteria when offering a no-down payment mortgage. For example, if your down payment falls below 10% lenders may require higher credit scores as part of this approval criteria.
But this doesn't mean that there are no payments at all. In addition to closing costs, other fees also exist such as:
Reserve funds
The majority of mortgages require extra funds in your bank account for upfront costs. This guarantees that you'll be able to make payments after your mortgage closes. The required funds include insurance, taxes, interest, and principal.
Although it's not always required, borrowers should have reserves equivalent to 2 months of loan payments.
Funding Fees
This fee covers the expense to taxpayers. Factors that influence the funding fees include:
Whether you are refinancing or purchasing the property.
Type of service.
Whether you are getting a VA mortgage for the first time.
Equity amount or down payment.
Surviving spouses are not required to pay the fees.
VA loans don't have mortgage insurance. Instead, the VA guarantees mortgages on the veteran's behalf. The VA does not lend money so you still have to go through a private lender. But lenders are willing to give mortgages to people with worse credit and no money down because the VA backs the mortgage.
If you do qualify for a VA loan, you may want to choose that over an FHA loan.
Here's why:
VA Loans don't require mortgage insurance premiums. FHA Loans require borrowers to pay for mortgage insurance that adds to the total cost of their mortgage.
No down payment is required in some cases. That's right: $0 down!
Veterans don't have to be first-time homebuyers to qualify.
Reasons Not to Get a VA Loan
Funding Fee
VA loans do not require insurance premiums like FHA loans, but they do require a funding fee between 1.25% and 3.3% of the loan amount. This fee can be paid up-front or rolled into the cost of the loan. This funding fee can be nearly as much as the FHA insurance premium costs.
VA Loan Maximum
Technically, there is no cap on how much you can borrow through a VA loan. However, there is a limit on how much liability the VA will accept. As a result, lenders will rarely lend more than the amount that the VA guarantees.
Maximum VA loan amounts vary by county and are equal to the FHA Loan Limits for a single living-unit property.
Conventional Loans
Both VA loans and FHA loans are assistance programs designed to encourage homeownership. However, they do cost more than traditional mortgages. If your credit is good enough and you can afford the down-payment (usually 10-20% of the loan amount), then you should probably get a conventional mortgage.
What is an FHA Loan?
FHA is a type of mortgage supported by the Federal Housing Administration. In this case, FHA will be responsible for paying the pending balance to the lender.
The main purpose is to help people who may not be able to afford to buy a home. FHA loans require minimal down payments and are flexible for borrowers with poor credit scores.
FHA Loan Requirements
This is based on your credit score. If your score is 580 or above, the minimum down payment is 3.5%. This loan allows for gift assistance and cash payments, but they must be properly documented.
FHA mortgages require Mortgage Insurance Premium (MIP) to protect the FHA against potential losses if you default on the mortgage. Typically, MIP is paid for the duration of your FHA mortgage.
The MIP is calculated in two ways. First, an upfront mortgage premium is charged. It's equivalent to 1.75% of the base mortgage amount.
Second, your annual mortgage insurance premium depends on several variables such as:
Loan duration and down payment size.
Loan-to-value ratio.
Loan size.
Keep in mind that FHA mortgages allow for gift assistance and cash payments, but documentation is required.
Compared to traditional loans, FHA mortgages offer competitive rates. This is because government support enables lenders to offer lower rates. Your interest rate will depend on several factors, such as your debt-to-income ratio, current market rates, down payment amount, monthly income, borrowing amount, and credit score.
Although the criteria for an FHA mortgage does not depend on a specific income, you have to prove a consistent employment history. The monthly income has to be assessed by sharing bank statements, pay stubs, federal tax returns, and W-2s. Depending on the lender, they can request to see other examples of verification as well.
FHA vs. VA Loans Chart
| | | |
| --- | --- | --- |
| Loan Criteria  | FHA Mortgage | VA Mortgage  |
| Maximum DTI ratio  | 50% or less | Lenders are strict if the ratio is above 41% |
| Average loan rate | Higher than the VA mortgage | Lower than FHA mortgage |
| Least down payment  | 3.5% | Usually zero |
| Credit score  | 500-579 with at least a 10% down payment | No minimum determined by VA |
| Fees and Insurance  | Upfront insurance of 1.75% of the mortgage amount | Funding fees of 1.25%-3.3% of the mortgage amount |
| Mortgage restrictions  | $472,030 in affordable areas and $1,089,300 for expensive areas | No limits |
---
Is an FHA or VA Loan Better for You?
As VA mortgages are only available to eligible active-duty service members or veterans, it's impossible to access this mortgage program without being affiliated with the armed forces. However, even individuals with years of service may wonder which mortgage program is better for them.
Firstly, it's crucial to determine how much you can afford to put down. If you lack funds for upfront costs or a down payment, consider a VA mortgage.
Here you also have longer-term affordability because interest rates and closing costs are lower. An additional plus: there's no need for mortgage insurance.
A credit score is another factor to finalize your decision. Although VA mortgages don't have specific credit criteria, lenders may still look for a decent credit score.
If your credit score falls under 580, FHA mortgage loans could be your best choice; just ensure you save at least 10% for the down payment.
To learn more about FHA loans and see if you qualify, click here.
---