How FHA Loans Can Help First-Time Homebuyers
---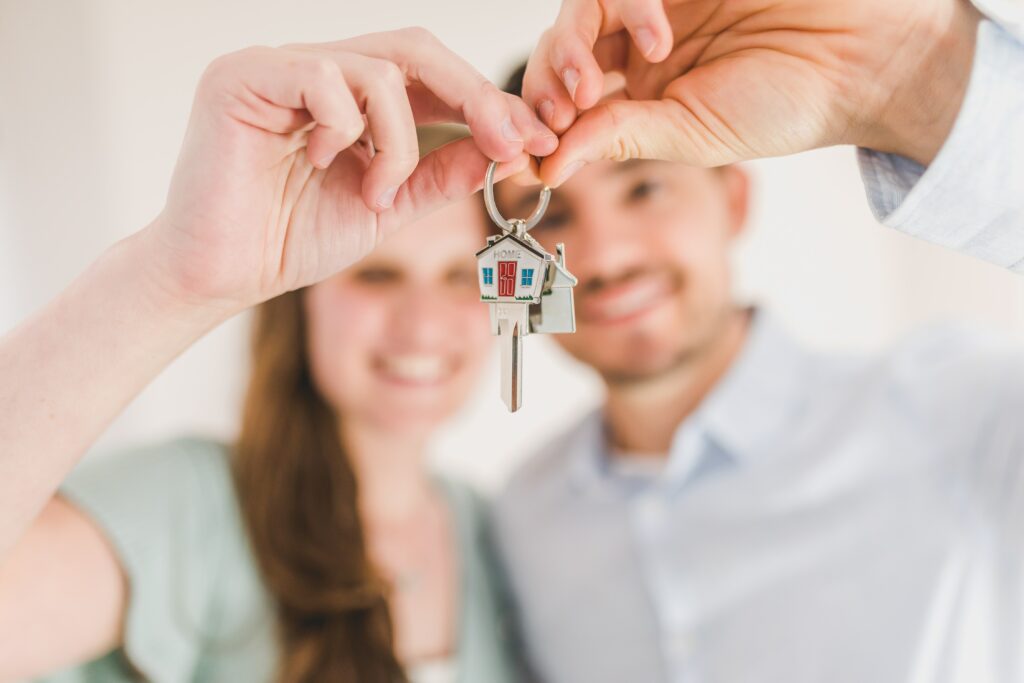 FHA loans are perfect for first-time homebuyers who lack decent credit or funds. The flexible lending rules and requirements of FHA loans make them simpler than other mortgage programs. Additionally, their interest rates are below market and there are no income limits. 
FHA Loans vs. Conventional Loans
Top 5 Benefits of FHA Loans for First-Time Home Buyers
Even after 90 years, the FHA mortgage program is still a favorite option for most Americans.
Lower Credit Scores
The criteria for FHA loans are not so complicated, with the minimum credit score being only 500, though, this requires a higher down payment of 10%.
Despite lenders having the freedom to establish their own requirements, FHA loans are generally more accessible due to compensating factors that give you the opportunity to submit evidence to strengthen your application and demonstrate your eligibility.
The acceptable compensating factors for FHA loans are as follows:
Boosted earning potential
Verified cash reserves
Substantial non-taxable income
Residual income
Fewer debts
Low Down Payment
Though a down payment is required, FHA mortgages were created to assist borrowers who may not have 20% to put down, particularly in an expensive market where this represents an obstacle to becoming a homeowner.
The criteria for the down payment depends on the credit score. Applicants with a credit score lower than 580 need to have a higher down payment because many lenders require a better credit score to be eligible for the loan.
A 3.5% down payment is quite common, and it can look like this:
$3M home - $10,500 down payment
$250,000 villa - $8,750 down payment
$2M townhouse - $7,000 down payment
Gift Funds Accepted
Don't have money for a down payment at all?
FHA requirements permit gift funds from close friends, family members, a union, an employer, or government down payment assistance providers. These guidelines are more lenient as opposed to conventional loans, which only accept gift funds from relatives.
However, it needs to be solely a gift, with no expected repayment. When you have an organization or person prepared to offer you down payment funds, the applicant needs to document it in a gift letter. The assigned loan officer will provide you with an example.
Low or No Closing Costs
This option opens up more chances to save money. A seller can cover up to 6% of the sale price towards a buyer's closing costs. And these costs usually vary from 3% to 5% of the total loan amount.
Some examples of closing costs are:
Lender fees
Real estate tax
Escrow fees
Title insurance
Homeowner insurance
Moreover, there are more creative ways to pay less upfront money. Some closing costs can be added to the loan. Another way is a lender credit - paying a slightly higher interest rate, and in return, the lender offers you credit that enables you to cover the closing costs.
If you want to fund or negotiate closing costs, reach out to your loan officer and property agent. They will make efforts on your behalf to discover an ideal solution.
Mortgage rates are often "below market"
FHA mortgage insurance is what enables millions of Americans to become homeowners.
The FHA doesn't issue loans; instead, it provides lenders with mortgage insurance. It's also known as an FHA mortgage insurance premium (MIP). Its main purpose is to protect the lender from default.
The duration of time you pay your MIP is based on the down payment. For a down payment below 10%, MIP is paid for the entire life of the loan. With a minimum 10% down payment, the MIP is paid for the first 11 years.
There are two types of MIPs:
Upfront Mortgage Insurance Premium
After closing an FHA loan, there is an upfront mortgage insurance premium of 1.75% of the loan amount. It can be paid as a closing cost or rolled into the loan.
FHA Monthly Insurance Premium
There is also a yearly MIP that ranges from 0.15% to 0.75% based on your loan parameters. The FHA Monthly Insurance Premium is typically divided into monthly installments and included as a component of the mortgage payment.
How First-time Home Buyers Can Apply for an FHA Loan
1. Find an FHA-approved Lender
Most mortgage companies and banks offer FHA mortgages, which makes finding a lender a breeze.
You can choose from:
Online lenders
Banks
Credit unions
Mortgage brokers
Choose a lender based on your unique situation. Let's say your credit score is lower. In that case, your lender should accept a minimum of 580 for FHA loans. Contact all of the available options to find out where your best offer is hiding.
2. Apply
Now it's time for a crucial step - submit your application. Many lenders offer online applications, while others may prefer to complete the process over email or phone.
It's important to contact multiple lenders and compare their mortgage rates and terms. Lenders will typically check your credit score before issuing a pre-approval and provide you with rates.
3. Provide Personal Information
And here's what you'll need to provide:
Down payment amount
Full name
Sale price of the property
Social Security Number
Property address
Driver's license copy
Employment history
Income details
You might also need supporting documents regarding debts and savings.
Compare Loans
After submitting a loan application, the lender should provide a Loan Estimate within three business days. This standard form provides details about the borrower's estimated interest rate, upfront closing costs, and monthly mortgage payments. The form also includes information about the loan term and type.
Overall, FHA loans can make homeownership more accessible and affordable for those who may not qualify for traditional mortgage programs. Consider the benefits of an FHA loan and take the first step towards owning your home today.

Find out if an FHA loan is right for you!