What Are FHA Loans?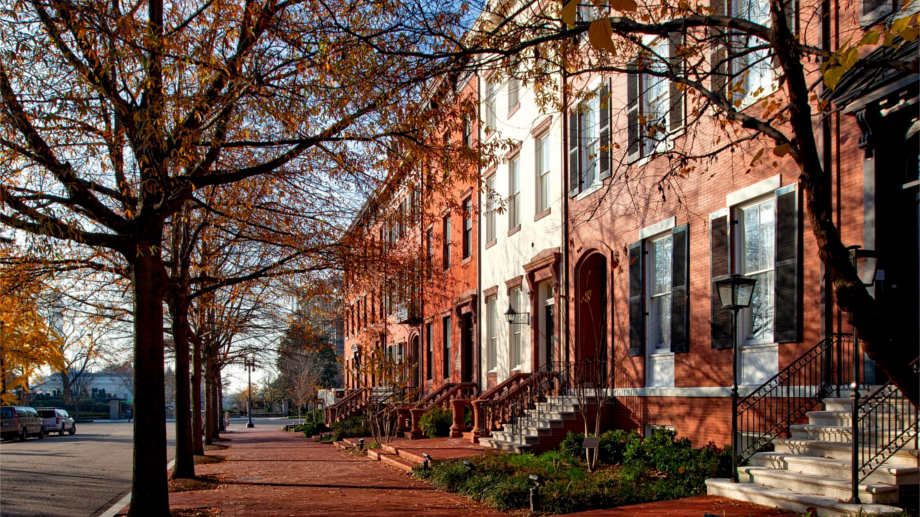 ---
FHA loans are backed by the federal government but provided by private lenders and banks. The Federal Housing Administration (FHA) was established in 1930 under The U.S. Department of Housing and Urban Development (HUD). FHA loans are designed to help first-time homebuyers get financing and afford a home. Homebuyers who may not otherwise qualify can often secure an FHA loan. Nearly all mortgage lenders offer the FHA loan program.
Why are FHA Loans So Popular Among First-Time Homebuyers
FHA loans have become more popular since the housing crisis of 2008, especially with first-time homebuyers. If you're trying to purchase your first home but don't have a large enough down payment and your credit score is less than ideal, an FHA loan may benefit you. However, you don't have to be a first-time home buyer to apply for an FHA mortgage.
FHA loans are mortgages insured by the federal government. When a mortgage loan is insured, the lender knows it will get paid, even if the property goes into foreclosure. For this reason, FHA Loans are safer for lenders, and those FHA lenders can offer better rates because they are taking less risk. This lower interest rate may outweigh the added cost of mortgage insurance premiums, so it's something to consider. Depending on your situation, you may not be able to get a loan at all without paying mortgage insurance.
Why Should I Get Mortgage Insurance?
FHA loans require the borrower to pay an insurance premium on top of their mortgage payments. This is called borrower-paid mortgage insurance (BPMI). Why pay for insurance that protects your mortgage lender?
First off, some lenders require borrowers to pay for mortgage insurance. This could be the case if the borrower has gone through bankruptcy or foreclosure in the past two years or if their down payment was less than 20% of the property value. Additionally, FHA loans and similarly insured loans often have lower interest rates than uninsured loans.
An FHA loan may be your best option if you want to buy a home but cannot afford a 20% down payment plus closing costs. The first step is getting pre-approved if you plan to get an FHA loan.
How to Quality For FHA Loans
FHA loans are part of a government program to promote and support home ownership. HUD provides insurance for FHA mortgages, allowing lenders to help homebuyers who may not otherwise qualify for a mortgage. While it can be easier to obtain an FHA than other conventional loans, applicants still need to meet the requirements to secure an FHA loan. In practice, the FHA's backing may allow you to qualify for an FHA loan while only having a below-average credit score. 
For example, if you have a credit score of 580 or higher, you may be able to qualify for an FHA loan. Certain requirements, including loan limits and owner-occupancy requirements, among other stipulations. FHA requirements can vary slightly from one lender to the next lender, but some of the basic eligibility guidelines include the following:
Credit score: Most lenders allow applicants to have a minimum credit score of 580. Some start higher at 600 or 620. Some lenders may even allow credit scores between 500-579, although a larger down payment may be required in these cases.
Down payment: You will need to provide a down payment of 3.5%.
Mortgage payment ratio: The lender must review your monthly gross income to determine how much of a mortgage payment you can afford. Generally, your housing expenses shouldn't exceed 31% of your monthly pre-tax income.
Debt-to-income ratio (DTI): FHA loans often allow a DTI of up to 45% or as high as 50% in some cases. A DTI compares your gross monthly income to your total monthly debts, including your future housing payment and student loans, auto loans, credit card minimum payments, and other types of installment loans.
Gift fund requirements: If you need assistance with closing costs or your down payment, you can use gift funds. The funds must come from an approved search such as a charitable organization, close friend, relative, or employer. You will need gift letter documentation.
Who is an FHA loan typically for?
One common misconception is that FHA loans are only available for first-time homebuyers or low-income homebuyers. Flexible guidelines do make it easier for first-time homebuyers to qualify, especially those with low income or low credit. It's important to remember that any homebuyer can apply for an FHA loan. Additionally, current homeowners can use the FHA program to refinance their homes. It may seem like FHA loans could be the best option for most homebuyers, but an FHA loan is not the right choice for everyone.
Generally, the best candidates for FHA loans are homebuyers with credit scores between the 580 and the low 600 range. If you have a fair credit score and a low amount of money for a down payment, an FHA loan is often cheaper than pursuing a conforming loan. Specifically, with the FHA loan, you will not have to pay additional fees or higher rates for borrowers considered "borderline." An FHA loan may be your best option if you have a high debt-to-income ratio because of auto loans, personal loans, student loans, medical debt, or other existing debts. Homebuyers with high monthly debt ratios may have an easier time being qualified with FHA than with other conventional loan programs.